Tag Archives:
Sloan Wainwright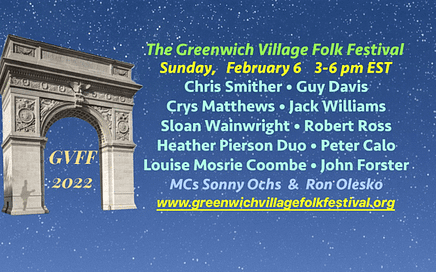 Virtual festival performance featuring the amazing NY singer-songwriter Sloan Wainwright, accompanied by Glen Roethel
Continue reading
Join us for an evening of music in celebration of the season with The Mighty Sloan Wainwright Band and The Sloan Flakes! 2021 marks the 21st year of this festive event.
Continue reading
Sloan Wainwright & Tret Fure in Concert – together for the first time! 4-22-2021 • Streaming to Facebook Live at 7 PM EST facebook.com/sloanwainwright facebook.com/tretmusic Sloan will be accompanied by yours truly, guitarist/vocalist, Glen Roethel.
Continue reading